tofu soup
Serves: 4
Calories: 65 kcal
Total Time: 15 m
Japanese: Tōfu sūpu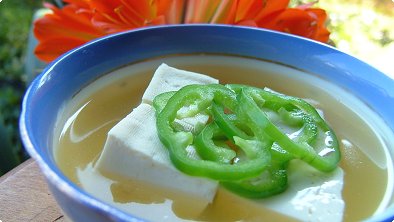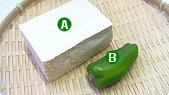 ingredients:
1 block tofu

1 1/3 ounces green pepper

a little salt
3 1/3 cups chicken broth or soup stock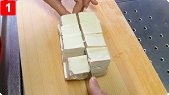 step 1:
Wash the tofu block lightly. Cut the tofu block in half lengthwise. Then cut across 3 times. Finally, place the knife half way down the side of the block and slice across to form 16 bite-size pieces.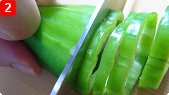 step 2:
Cut off the stalk of the green pepper and remove seeds. Cut into julienne slices.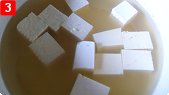 step 3:
Boil the chicken broth (or soup stock), tofu and salt.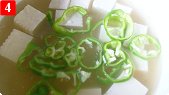 step 4:
After boiling about 5 minutes, add the green pepper slices and simmer for 30 seconds.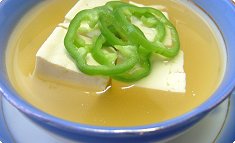 comment:
This dish is very simple and healthy. The combined taste of the tofu, green pepper and chicken soup is very delicious.



Japanese foods recipes
Int'l. recipes with a Japanese twist