spinach & pork one-
p

ot
Serves: 4
Calories: 239 kcal
Total Time: 25 m
Japanese: Jōya-nabe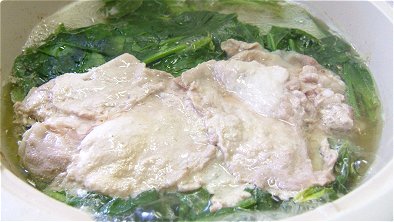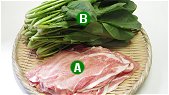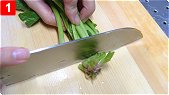 step 1:
Cut the pork into bite–sized pieces. Cut off the stems of the spinach and wash. Cut spinach into 2 in. long pieces.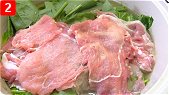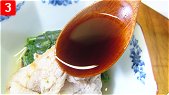 step 3:
Serve in individual serving bowls and pour the ponzu soy sauce over it.
comment:
This is a very simple dish. "Jō" means "always" and "ya" means "night" in English, meaning you will not be bored eating this dish even every night.



Japanese foods recipes
Int'l. recipes with a Japanese twist