oyster
with

miso soup one-pot
Serves: 2
Calories: 489 kcal
Total Time: 1 h 0 m
Japanese: Dote-nabe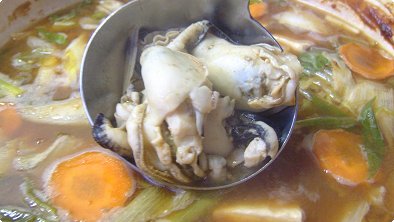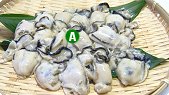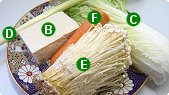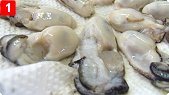 step 1:
Wash the oysters and wipe dry with a paper towel.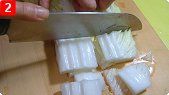 step 2:
Cut the napa cabbage (Chinese cabbage) into bite–sized pieces.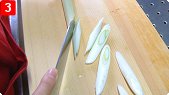 step 3:
Slice the green onion (or leek) diagonally into 5 cm. pieces. Peel the carrot and cut into 0.5 cm. slices.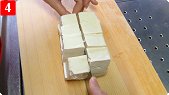 step 4:
Cut the tofu block in half lengthwise, then cut each half across 3 times. Finally, place the knife halfway down the side of the block and slice across to form 16 bite-size pieces.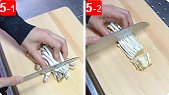 step 5:
Cut off the roots of the enoki mushrooms 3 cm. from the end and cut the bunch in half.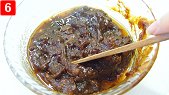 step 6:
Make the miso paste. Mix the two types of miso, sugar and sweet sake for seasoning (mirin) in a dish. Warm it in a microwave.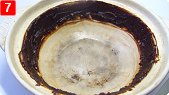 step 7:
In Japan, this dish is normally cooked in a Japanese ceramic cooking pot (do-nabe) which is set directly over the burner. If you don't have a do-nabe, you can use a teflon-coated pot as a substitute. Spread the miso paste around inside the top 5 centimeters of the pot.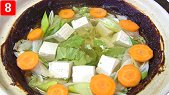 step 8:
Pour the sea tangle soup stock into the pot and bring to a boil. Add half of the vegetables, mushrooms and tofu to the soup. Cover and cook for 10 to 15 minutes.
step 9:
Add half of the oysters. Cover and cook for 3 to 5 minutes. With chopsticks or a spoon, gradually scrap off some of the miso paste from the sides of the pot. If a stronger taste is desired, you can scrap off all of the paste.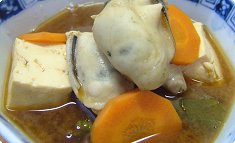 Serve in individual serving bowls. Cook the remaining ingredients in the same manner.
comment:
This one-pot dish is very popular in Hiroshima Prefecture. The oyster catch in Hiroshima is the largest in Japan. Hiroshima is in the Chūgoku region, the western part of mainland Japan.



Japanese foods recipes
Int'l. recipes with a Japanese twist