traditional rice ball
Makes: 2
Calories: 202 kcal
Total Time: 1 h 15 m
Japanese: Shio-musubi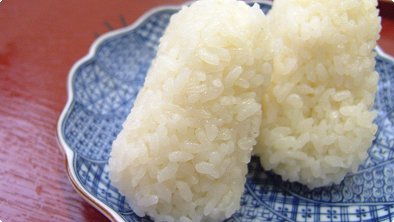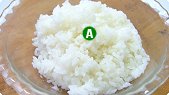 step 1:
Wet both hands. Put 1/2 teaspoon salt on the palm of one hand and rub your hands together about 5 times.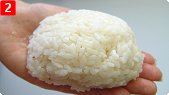 step 2:
Place 1 serving hot rice in one hand.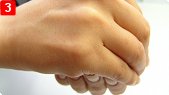 step 3:
Bend the other hand. Cover the rice with the bended hand and press down.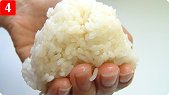 step 4:
Shape the rice into a rough triangle. Move it around several times.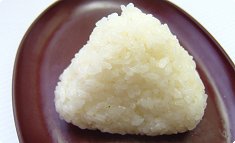 Repeat until the rice becomes a perfect triangle. Do the same with the second serving of rice.
comment:
Rice ball is unique to Japan. It is not clear exactly when this particular simple recipe became popular, but they say that the very first rice ball came into being sometime between 300 BC to AD 300. This traditional rice ball is very simple and delicious. Rice balls which have ingredients at the center and are wrapped in dried laver are more popular than this simple recipe.