chicken & carrots seasoned rice ball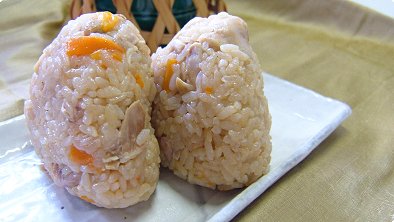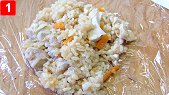 step 1:
Put 120 g seasoned rice on a square of plastic wrap.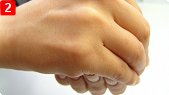 step 2:
Wrap the rice in the plastic wrap and press into desired shape (triangular, ball or cylindrical).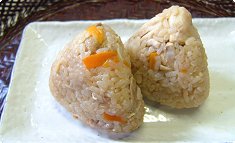 comment:
Rice balls are almost always made by adding salt and other ingredients to plain rice. In this recipe, already seasoned rice is used.