pan-
b

roiled shrimps

with

garlic & soy sauce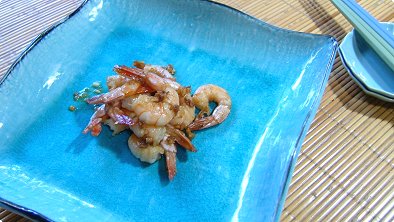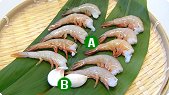 ingredients:
10 raw shrimps

2 garlic cloves

1/2 tablespoon soy sauce
1 tablespoon salad oil
1/3 ounce butter
a little salt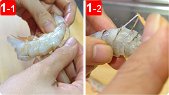 step 1:
Hull shell and devein the shrimps. Wash them.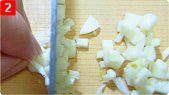 step 2:
Chop the garlic cloves into fine pieces.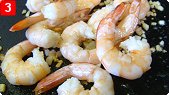 step 3:
Heat the salad oil in a frying pan. Add the garlic and shrimps. Saute on medium heat.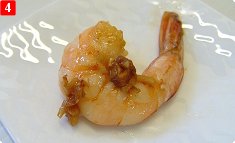 step 4:
Add the butter, soy sauce and salt. Pan broil for another minute.