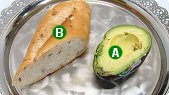 ingredients:
1/2 ripe avocado

1 3/4 ounces French bread

1 teaspoon soy sauce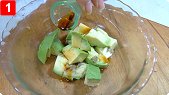 step 1:
Cut the avocado into 1/3 in. cubes. Add soy sauce and mix in a bowl.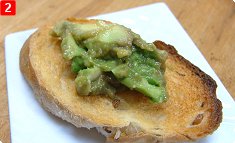 step 2:
Slice the French bread into 1/3 in. thick widths and toast in an oven toaster. Place the avocado mixture on the French bread.