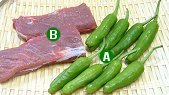 ingredients:
110 g beef

1 tablespoon salad oil
a little salt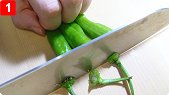 step 1:
Wash the shishito peppers. Wipe them with a wet paper towel. Cut off the calyxes of the peppers.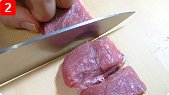 step 2:
Cut the meat into bite-size pieces.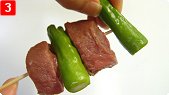 step 3:
Put 2 peppers and 2 pieces of meat onto an approximately 15 cm. long skewer in turns.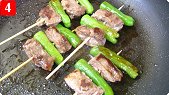 step 4:
Heat the salad oil in a frying pan. Pan-broil both sides of the shishito peppers on medium heat. When they become soft, sprinkle them with salt.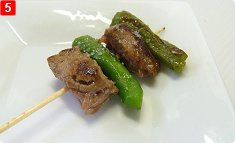 step 5:
Remove from the pan and serve.