kantō-
s

tyle ozōni
Serves: 4
Calories: 171 kcal
Total Time: 25 m
Japanese: Kantō-fū ozōni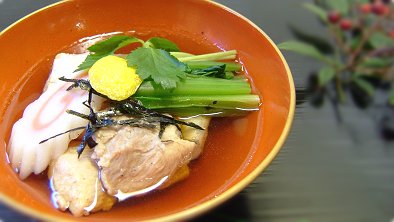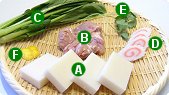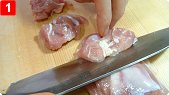 step 1:
Cut the chicken into 8 bite-size pieces.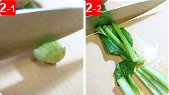 step 2:
Cut off the stems of the komatsuna (or spinach) and wash. Cut into 5 cm. long pieces. Boil the water and add the komatsuna (or spinach). Boil for a couple of minutes and drain.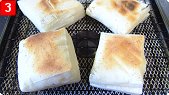 step 3:
Grill the square rice cakes on low heat on a net placed over a burner or sear them in a frying pan on low heat. After they change color, grill (or sear) the opposite side.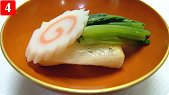 step 4:
When finished, put in serving bowls. Place the komatsuna (or spinach) and naruto (or kamaboko) over each rice cake.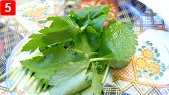 step 5:
If desired, prepare optional condiments. Wash the mitsuba and cut into 5 cm. long pieces. Cut the dried laver narrowly into slivers with scissors.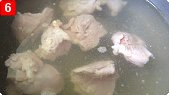 step 6:
Boil the bonito soup stock and add the chicken. Boil about five minutes on medium heat. Add the soy sauce and salt, and remove from heat.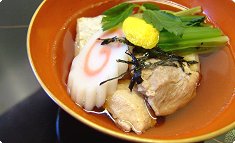 Add 2 chicken pieces to each serving bowl and pour the soup over each. If you like, serve it with the mitsuba, yuzu and dried laver.
comment:
This is Kantō-style ozōni. Ozōni is eaten on the first 3 days of the New Year holidays. The combination of grilled square rice cakes, chicken, vegetables, fish paste, condiments and soup is very delicious. Kantō includes the Tokyo metropolitan area and Kanagawa, Saitama, Chiba, Gunma, Tochigi and Ibaraki prefectures. (For ozōni recipes from other area of Japan, refer to the ozōni listing in the Typical Meals section.)