How to Prepare Gyokurocha
(High-Quality Green Tea)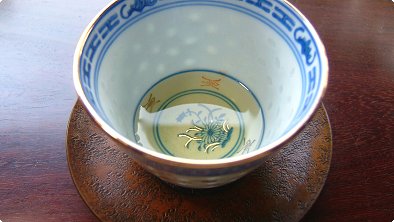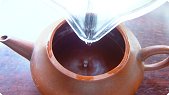 Pour the boiling water into a small teapot and keep it there for a couple of minutes to warm up the teapot.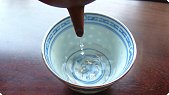 Pour the water from the teapot into a tea cup and let it cool down to about 40 °C/105 °F.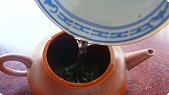 Put the gyokurocha leaves in the teapot and pour the water back in from the tea cup.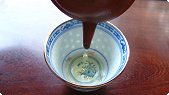 Steep for two minutes and pour the tea into the cup.
To prepare more gyokurocha, add 50 °C/120 °F water to the teapot. Steep thirty seconds and serve.